We headed off to Weston, VT to do repairs and interior house painting at a farm house recently purchased by our wonderful repeat customers, the Katz.
The ride up to Exit 6 is all highway and kind of boring.  Shortly after exiting the highway, though, we venture through the beautiful and quaint town of Chester, VT. After a few more winding roads with some up and over mountains, we arrive in the center of Weston near our new house painting site.
We pull up to the older farm house and notice how beautiful the land and home are. We walk through a soon-to-be breezeway and see a recently remodeled area. It used to be a barn, and the craftsmanship of the transition is quite beautiful.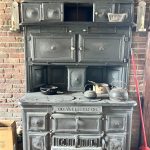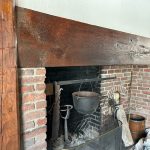 As we enter the main part of the house, signs of the beginning days of the old home are apparent. There is a massive fireplace and an old, but beautifully maintained, wood cook stove. Our first impression of the house is that it is a little outdated, slightly gloomy and in need of some attention to revive the walls and ceilings.
After our initial walk through we discuss our plan with the owners, then get right to work.
We started off by repairing walls and ceilings and removing plate covers. There were several areas that needed to be primed with blockers due to knots and discoloration.
The homeowners had us do many test patches, including a couple of variations of 3 colors for the walls and trim. They decided to have the walls in the home be painted Benjamin Moore "Pale Oak", the grayish trim Benjamin Moore "Thunder," and the black trim Benjamin Moore "Sayward Pine".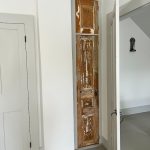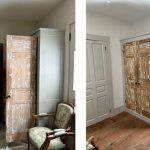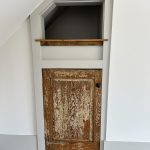 We were asked for ideas for some of the older but quite beautiful doors. We suggested simply sealing in the really old paint as it is, and to let these become historic accents in the current locations throughout the house. The owners loved the idea. Once they were finished and in freshly painted rooms these accents really did not disappoint.
This farmhouse had several phases of work, so we decided it best to do its reveal in 3 phases.
These photos conclude our first phase, what we have been referring to as the paint phase.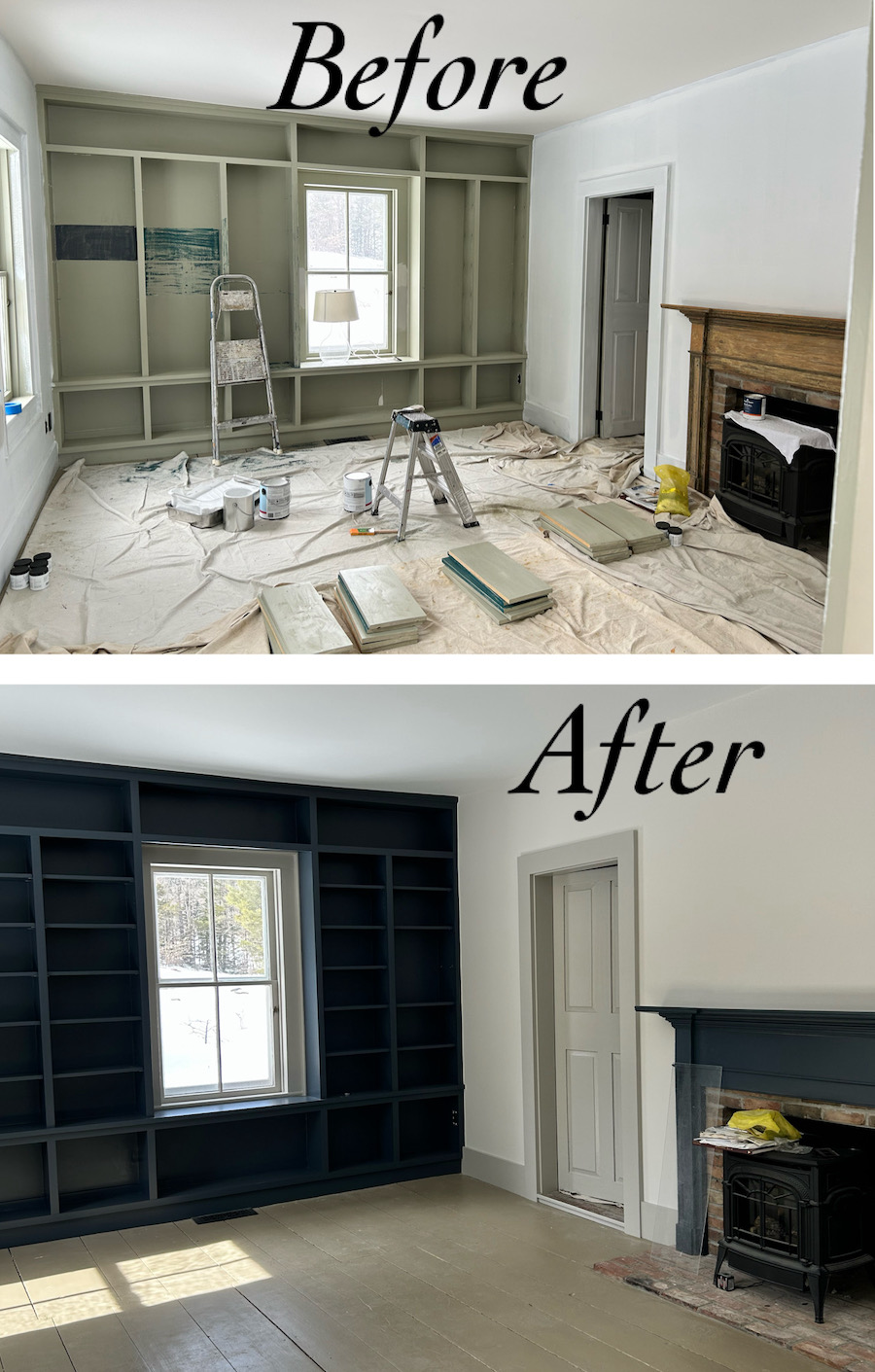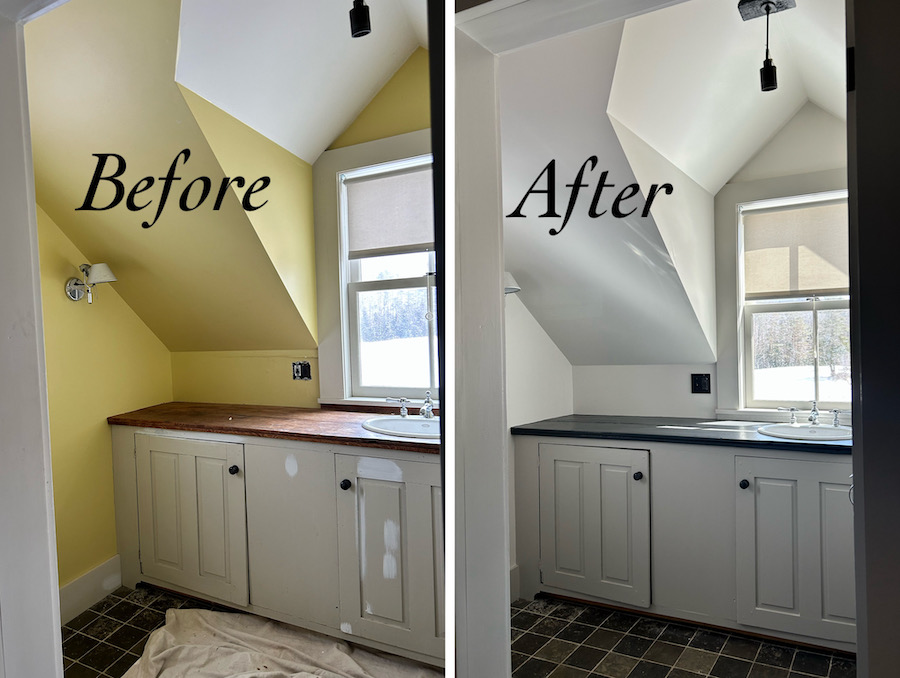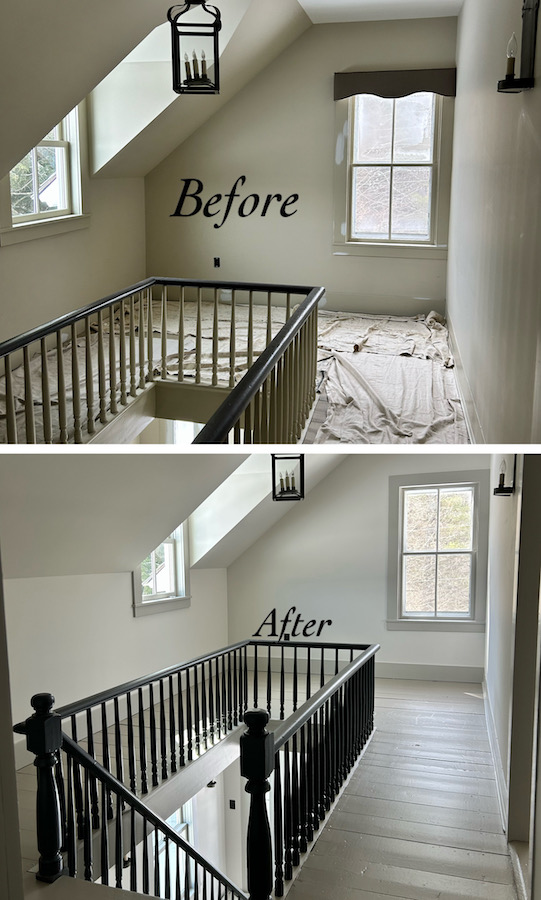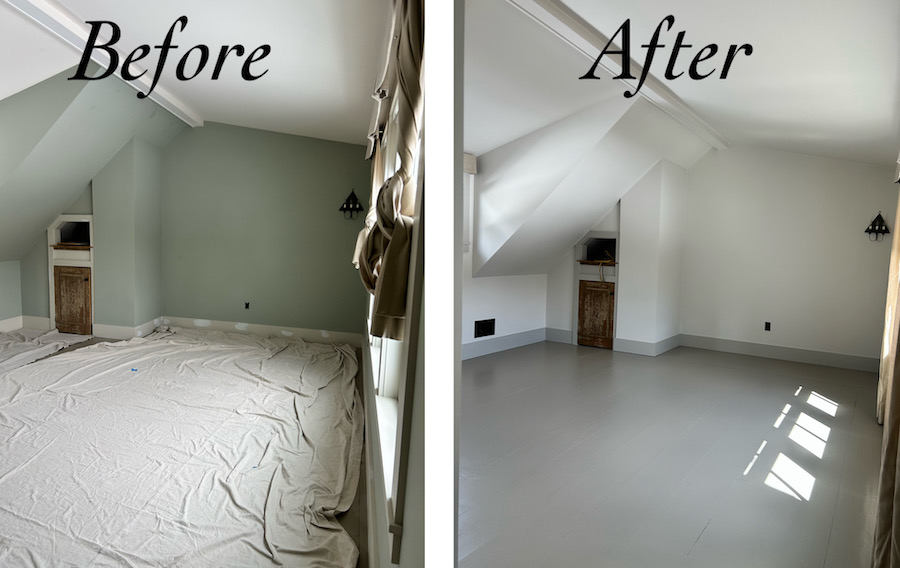 Phase 2 will include the reveal of the dining room, kitchen, sitting room, main entry and the 2 rooms in the old barn.
Phase 3 will include a smaller separate house on the property.